Explore our Graduate Programs
The Department of Biology houses four research institutes (Institute of Molecular Biology, Institute of Neuroscience, Institute of Ecology & Evolution, Oregon Institute of Marine Biology) that bring together faculty members from the departments of Chemistry and Biochemistry, Anthropology, Human Physiology, Physics, Psychology, Environmental Studies, Geography, Mathematics, and Computer Science.
---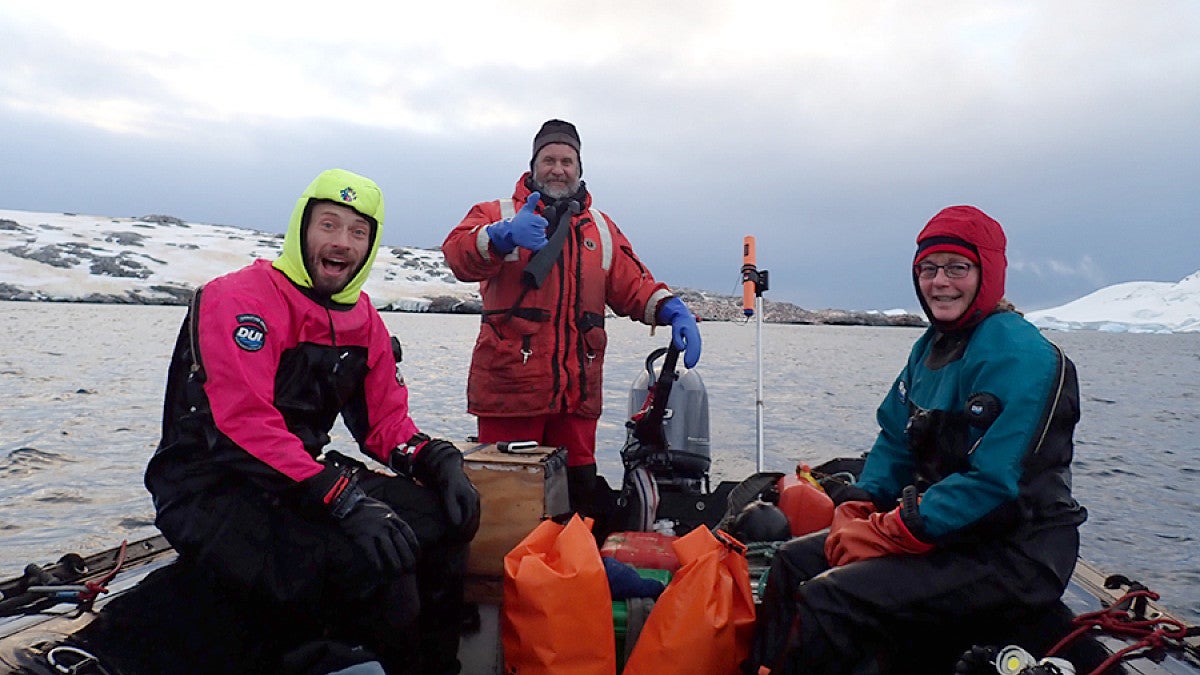 Doctoral Degree
The primary graduate degree offered by the department of Biology is the doctor of philosophy. Students will find programs both challenging and rewarding, with ample opportunities for individual training in their chosen field. The application to Department of Biology graduate programs is open for Fall 2024 and applications will be accepted until December 1, 2023.
---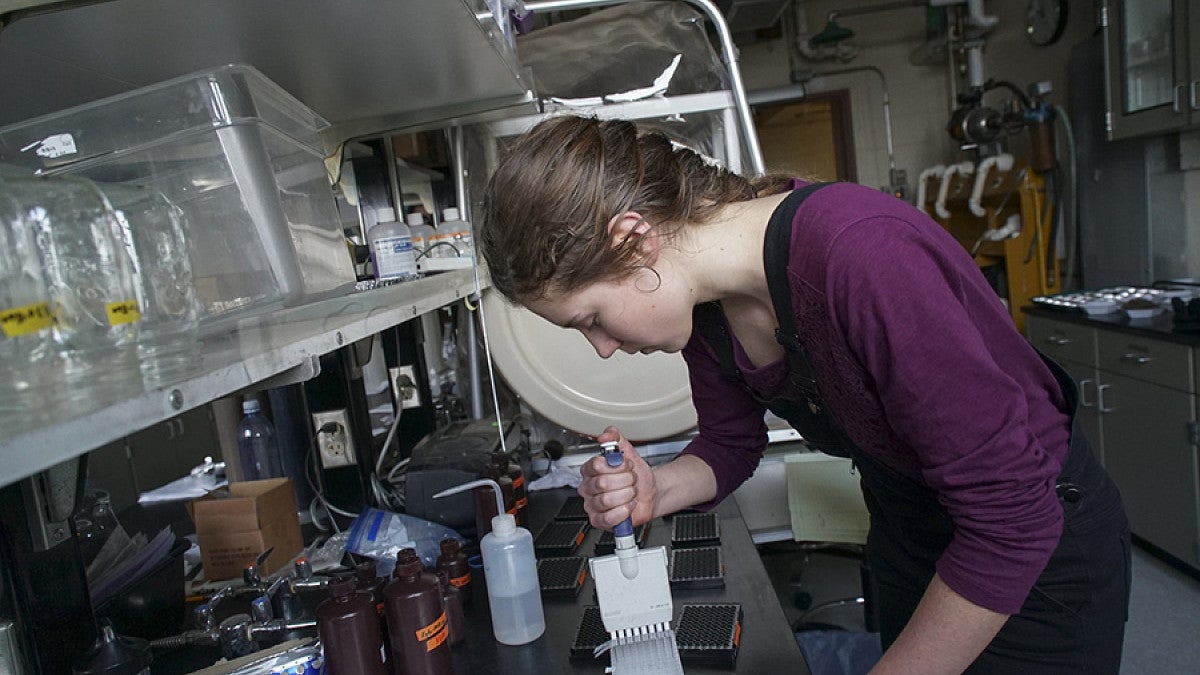 Master's Degree
The Department of Biology offers a formal program leading to a master's degree in the areas of Ecology and Evolution and Marine Biology. The degree is offered in both "course-only" and "thesis" program options, however nearly all students are admitted to the thesis program. The Oregon Institute of Marine Biology may rarely admit an exceptional student into the "course-only" program.
---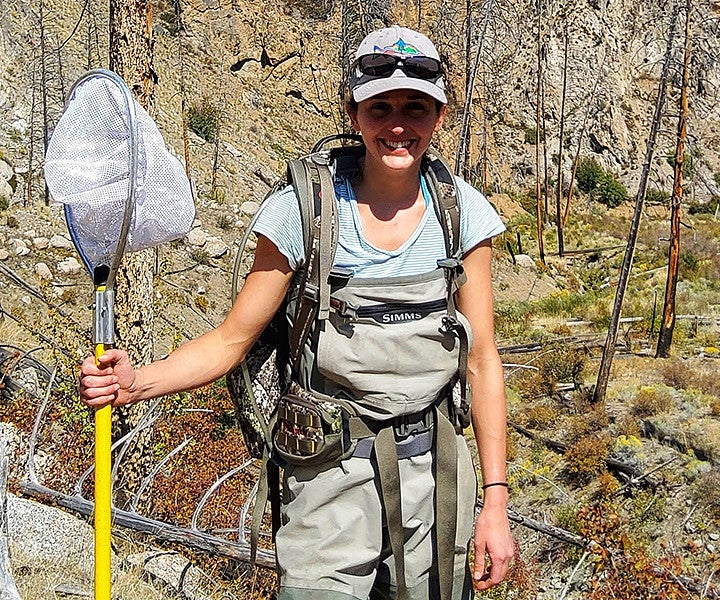 Preparing You for a Successful Career
"The Department of Biology equipped me with technical expertise in biology, but more importantly, it prepared me to work on diverse teams. Working on international research projects alongside marine biologists, oceanographers, microbiologists, and bioinformaticians, I learned the value of cross-disciplinary collaboration. I now work as a federal biologist where I routinely participate on interdisciplinary teams to inform forest land management."
—Keats Conley, PhD from the Oregon Institute of Marine Biology, '17
Funding Graduate Studies
Funding is provided for doctoral students through a combination of Department of Biology and associated research institute resources. Students typically earn financial support through teaching assistantships (first year), and research assistantships and federally supported training grants in subsequent years.
---
Prepare for the Professional World
Our program prepares students for careers in academia, government, and the private sector. Some of our recent graduates have taken postdoctoral positions at:
Max-Plank Institute for Biological Cybernetics
Harvard Medical School
National Oceanic and Atmospheric Administration
Fred Hutchinson Cancer Research Center
Career and Professional Development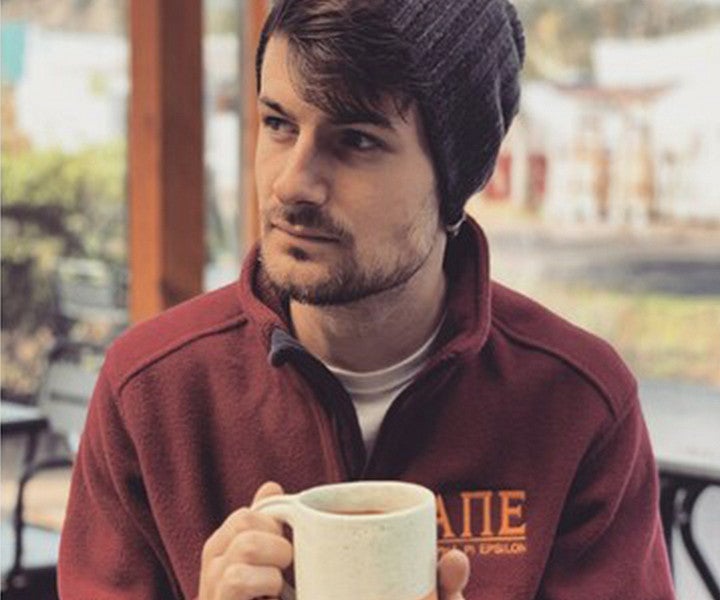 Finding Community in Biology
"Of the pieces that make our program whole in the Department of Biology, one of the most invaluable is the emphasis on science communication training. As scientists, it's critical that we not only understand how to do science, but how to disseminate the findings of our science to any kind of audience. In the department, we are given a plethora of opportunities to present, discuss, and communicate our research with friends and faculty alike, which I think has had profound benefits on my ability to educate others about my field (even my grandma!)"
—Michael Shavlik, PhD in Biology, Institute of Molecular Biology, '23
---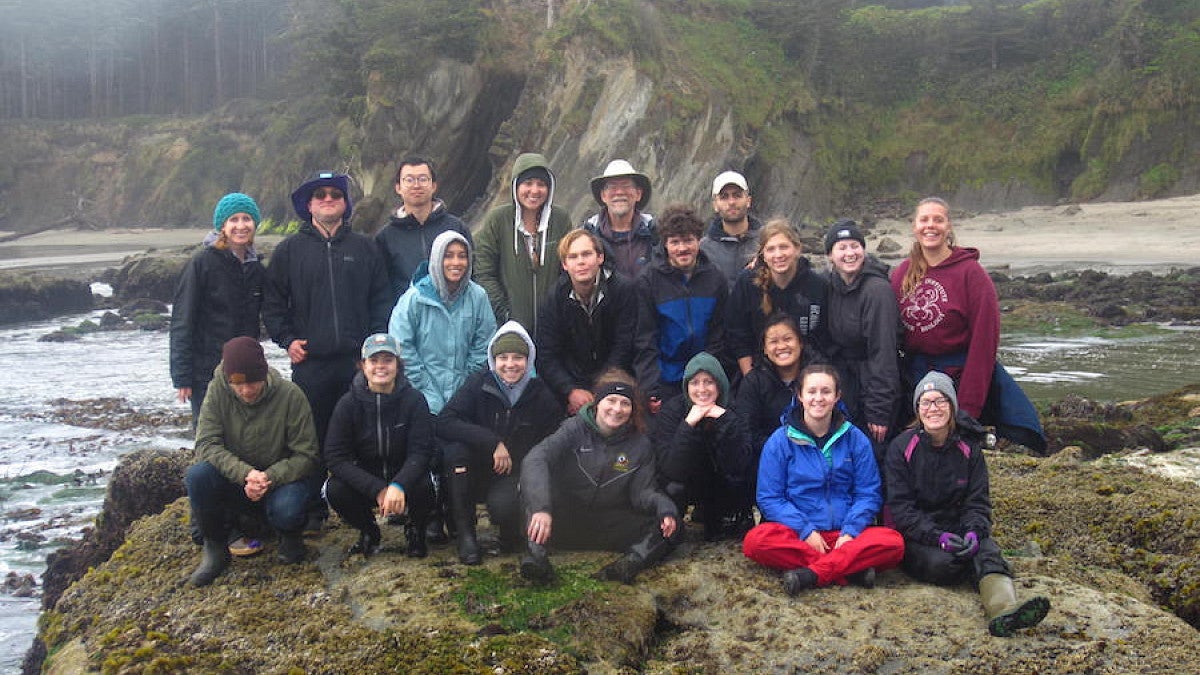 Our Graduate Students
Students will find strong support from faculty during their time in our program. The department is small enough to feel like a community, and large enough to offer state-of-the-art research facilities for genomic analysis, super-resolution imaging, and live imaging. Students can pursue their own novel work and, in addition to academics, many students find time to enjoy the cultural and recreational activities that help make the Eugene area an attractive place to live.
Resources for the Graduate Community
---
Events