We specialize in the assessment and treatment of many common psychological disorders and difficulties. Our services are evidence-based, emphasizing techniques that have been shown to be effective in the scientific literature.
---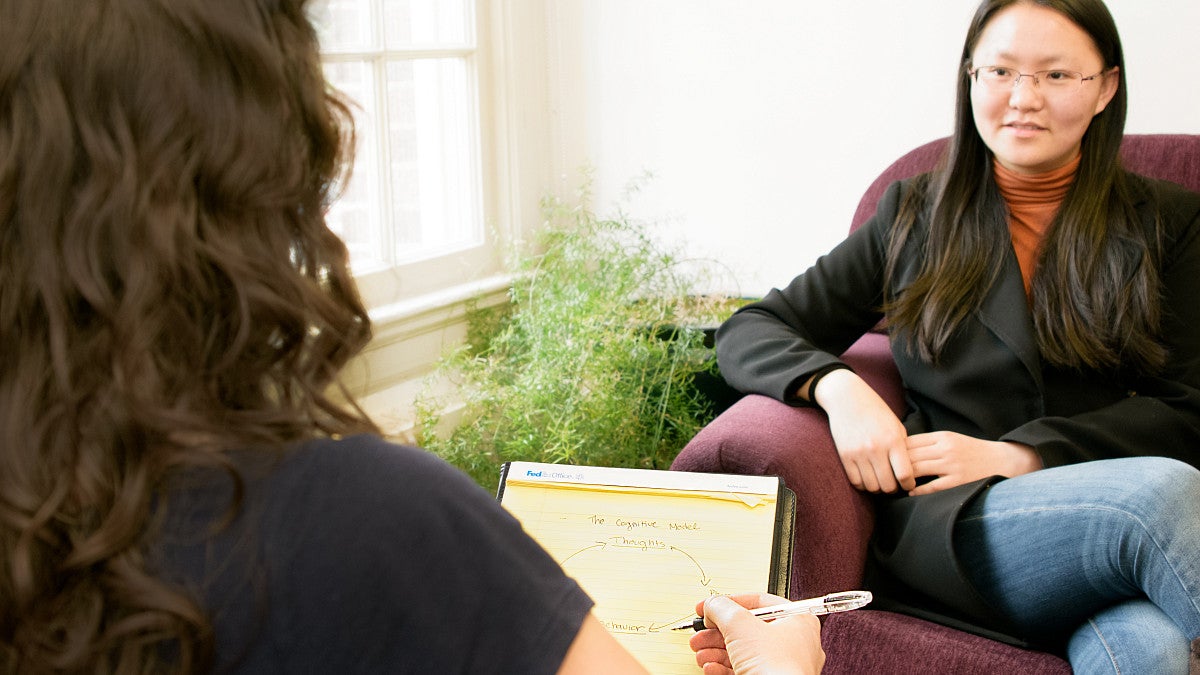 Initial Assessment
Our services start with a comprehensive initial assessment designed to identify your particular needs and make specific recommendations for treatment. The initial assessment includes one or more sessions in which a clinician asks you a variety of questions about the problems you are currently experiencing, other possible symptoms that might be relevant, and your background, identities, and context in order to make decisions about appropriate treatment options.
The results of the assessment and any resulting treatment recommendations are shared with you in a feedback session. If the assessment reveals difficulties that may be effectively addressed by treatment services we offer at our clinic, then we would discuss a recommended treatment plan at our clinic with you. Referrals to other local mental health care providers may also be made when the results of the assessment indicate that your needs would be better met by services or interventions other than those we provide at our clinic.
Schedule an Initial Assessment
---
Individual Therapy for Adults, Children, and Teens
Individual therapy is available to children, teens, and adults who are experiencing a variety of mental health symptoms. Individual therapy typically includes one 50-minute session per week for an average of 12-16 weeks, during which you work collaboratively with your therapist to identify problematic patterns, learn new coping strategies, and improve mood and functioning. Your plan could be shorter or longer than this average, depending on a variety of factors.
Clients typically complete activities or exercises between sessions in order to develop skill and independence in dealing with difficulties and improving their quality of life. Specific arrangements regarding the length and frequency of sessions may vary across clients and are collaboratively negotiated with your therapist. We provide evidence-based treatment (primarily Cognitive Behavioral Therapy) for a variety of common psychological disorders, including depression, panic disorder, agoraphobia, social anxiety, generalized anxiety disorder, OCD, PTSD, phobias, sleep problems, trauma and behavioral problems (in children).
Individual therapy services for adults are supervised by Dr. Michelle Fenesy. Therapy services for children and teens are supervised by Dr. Ruth Ellingsen.
---
Fees
Fees for clinic services are established using a sliding scale that is based on income. The fee for the initial evaluation is $50-$100 and fees for treatment sessions range from $10 to $75 and are due at the time of service. We accept cash, checks, and online credit card payments, but do not bill insurance. Currently enrolled UO students, active service members, and military veterans pay the minimum fee for assessment ($50) and individual psychotherapy ($10). We are committed to serving all individuals, especially those who typically have limited access to mental health care services, and will work with clients who experience financial barriers.
To inquire about services or to schedule an initial intake assessment, please use the contact information provided on our Contact page.