Biology supports interdisciplinary work with several different departments and Institutes. PhD students in Biology work in other departmental labs, and vice versa. Below are a few of the institutes, centers and programs our department collaborates with.  
---
Interdisciplinary Student Research Profiles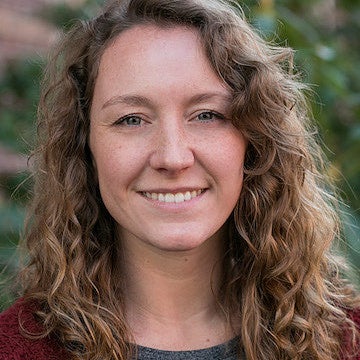 Kona Orlandi, PhD candidate in Biology, 2024
From fish to humans: How do immune proteins evolve to recognize different bacteria? 
In a world of microorganisms, macroorganisms like ourselves have learned to sense when bacteria are around. In some cases, as is the case with infections, our bodies need to know where bacteria are and initiate inflammation there to eliminate harmful bacteria and heal wounds. My research focuses on the ancient Toll-like receptor 4 (TLR4) immune receptor, shared by all bony vertebrates from fish to humans, which recognizes bacteria and stimulates the immune response. My goal is to identify the reason why TLR4 from zebrafish (UO's favorite model organism) recognizes bacteria in a different manner from human TLR4. To do this, I am studying how this TLR4 function has evolved since its earliest known ancestor over 400 million years ago to present day versions of the receptor in humans and zebrafish. This work will help us better understand how our immune system recognizes bacteria and will help researchers use zebrafish to model the human immune system.
Associated faculty and labs: Mike Harms and the Harms Lab, Karen Guillemin, the META Center for Systems Biology, and the Institute of Molecular Biology. 
---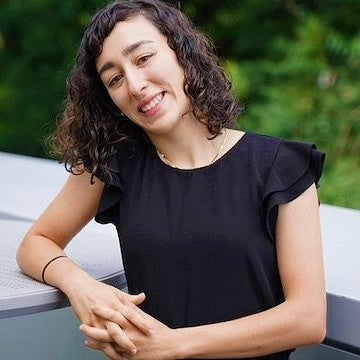 Anissa Benabbas, PhD candidate in Biology, 2025
Protein Engineering
Recently machine learning (ML) methods have made great progress in finding underlying patterns in sequence data to help guide limited experimental resources to the most promising sequences and even generate completely novel sequences distant from any input and potentially inaccessible by evolutionary processes. I combine DropSynth's gene synthesis of large libraries with machine learning algorithms to optimize protein design.
Associated faculty labs, center, or institutes: Calin Plesa and the Plesa Lab at the Phil and Penny Knight Campus for Accelerating Scientific Impact.
---