Contact Info
Phone: 541-346-4502
Mailing Address
Department of Biology
77 Klamath Hall
1210 University of Oregon
Eugene, OR 97403
---
---
Undergraduate Advisors/Coordinators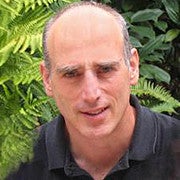 Pat Lombardi (Advisor)
E-mail: lombardi@uoregon.edu
Phone: 541-346-4525
Office: 65A Klamath Hall
Profile Page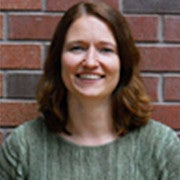 Jana Prikryl (Advisor)
E-mail: jprikryl@uoregon.edu
Phone: 541-346-3288
Office: 65C Klamath Hall
Profile Page
Kennedy Cyr (Undergraduate Program Assistant)
E-mail: kcyr@uoregon.edu
Phone: 541-346-0766
Office: 65B Klamath Hall
---
Graduate Coordinators
---
Why give to the Department of Biology?
The faculty and staff in the Department of Biology are committed to advancing the educational and scholarly mission of the university. However, limited financial resources limit our ability to develop educational opportunities that benefit our students. Fortunately, many of our alumni and friends share our educational and scholarly ideals, and help to support our efforts through financial gifts.
There are a number of ways that you can provide support. A donor may choose to contribute to an existing fund that helps to support students as well as departmental activities. Additionally, we are willing to work with donors who wish to establish new endowed funds that target a specific group or is designated for a specific purpose. We also welcome unrestricted donations that can be directed towards emerging needs.
If you wish to make a donation using your credit-card, complete the on-line form by clicking the button below. The form automatically directs your donation to the Department of Biology general fund. If you have problems with the online giving form, contact the UO Foundation webmaster, webmaster@uofoundation.org or call (541)302-0287.
If you prefer to make a donation by check, your check should be made payable to the UO Foundation and include "Biology" on the memo line. Please mail your check directly to the UO Foundation using the following address:
University of Oregon Foundation, 360 E. 10th Avenue, Suite 202, Eugene OR 97401-3273
The UO Foundation can also handle gifts in the form of financial securities, property, or matching gift programs sponsored by your employer. Your donation, whether it is large or small, is greatly appreciated!